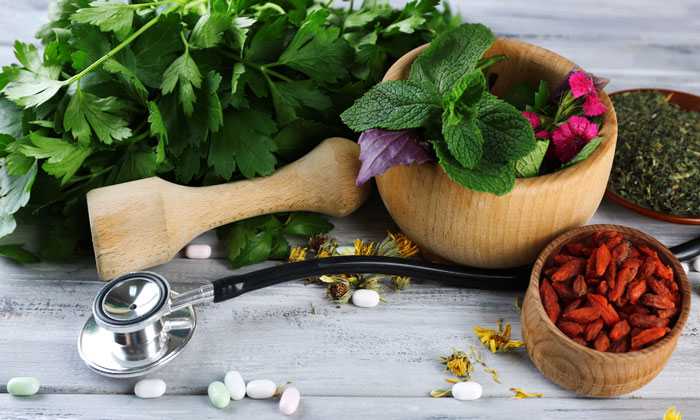 Chronic illness is a door for countless people to enter the occult. Unrequited by the field of medicine, people feel entrapped by their flesh to where they're willing to believe in anything for a solution to their affliction. So, they look to yoga, reiki, and mediums as ways to cure themselves. However, many people fail to realize that these practices are forms of idolatry. Yoga is rooted in Hinduism that praises a pantheon of false gods by positioning into certain positions; reiki opens entrances to the soul ("chakras") where evil spirits may come and go; and mediums receive information from familiar, demonic spirits that provide visions and words for the matter-at-hand.
These days, countless "occult solutions" have spurred millions of dollars in the alternative medicine industry. While alternative medicine itself, isn't necessarily bad, offering natural, homeopathic remedies as a means of healing, it has unknowingly become invested with countless occultic practices. There is nothing wrong with looking to plants for medicine. However, when someone is not giving credit to the God (that put those plants onto the Earth) and honoring Him by the way that those plants are used, that's where they go wrong.
Here's to prove how much the occult has infiltrated alternative medicine. My eye sight has gotten a bit worse in the past few years. So, I looked online for tea products that featured herbs that helped eyesight. Innocent enough, right? Although, the first result that I found was along the lines of "Medical Medium: Vision Tea." Obviously, I didn't indulge myself in the product, however, that doesn't disregard the fact that someone was misusing God-given materials with an occultic twist. That same person apparently offers psychic readings to clients on behalf of their health; and John Doe would provide food recommendations based on information from "the Holy Spirit". However, he never divulges if he had ever tested the spirit in his countless years of practice. Considering this person has become an outright popular author and featured nutritional expert on the morning news, he is an astounding example about how the occult has become a normalized way of healing.
Some may wonder why God would allow Elect to be chronically ill. After all, He has told us himself to not be attached to the world. Yet, the chronic population find themselves dependent on manufactured medicine to function. However, the truth is that illness doesn't need to be a path of disability but a way of grace. Remember, our flesh isn't what the Lord is after but the spirit that's inside. For He knows the essence of each of His creations; and "The Lord is near to the brokenhearted and saves the crushed in spirit" (Psalm 34:18).
Without my illness, I would've never looked to the occult for physical healing. Once I figured out that the occult was filled with spiritual darkness, I tried to find refuge in the institutional church when I began to become tormented by unseen forces. Long story short, without getting tormented, I would've never found RESCUE; and I wouldn't be writing this piece. Since I was a child, I've protested my chronic illness, crying out to God, "Why? Why did you make me, only for me to be broken?" Well, I believe that I have found myself the answer. It is to reach and assist the other broken souls that need help finding their way.
People looking into the occult for healing need to understand, "…Those who trust in the LORD will find new strength. They will soar high on wings like eagles. They will run and not grow weary. They will walk and not faint" (Isaiah 40:31). If you're wondering how to trust the Lord, but your chronic illness is an obstacle, give Pastor Pam a call at (888)-818-1117. She provides guidance for clients to take what the medical world has to offer and teaches them to talk by faith in spirit. Just because you're hurting, doesn't mean you have to go to the Devil for a way out!